When "Something's Gotta Change", Maybe It's You!
Ensuring Success Even When "Shit Happens"
This presentation delivers an inspiring, impactful message that teaches participants to release their untapped potential and take control of their business. The audience will learn to take control of their professional lives, become accountable to themselves, regardless of the external pressures to their business.
Whether you acknowledge it or not, change is happening daily. There are a myriad of external factors that influence our markets, our business and the environment we operate in. The vast majority of these factors we have little to no power to change.
We can fight the changes. We can resist them, ignore them or let them flatten us. What we cannot do is stop them from happening. So when I hear someone drop the "Something's gotta change" truism, I want to grab them by the shoulders and shake them and scream "Yeah something's gotta change… Maybe it's you!"
This session focuses on personal accountability and shifting attitudes to navigate the undulating plains of change within any business.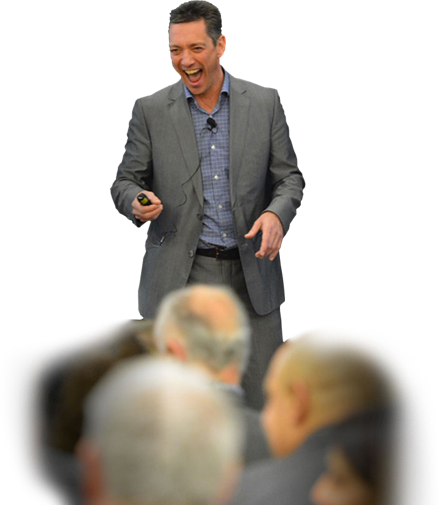 Emotional Intelligence
Personal Leadership
Social Intelligence
Self awareness and the sales process
Understand the importance of personal responsibility
Learn how to be change aware
Learn how to build a habit of becoming nimble and adapting to change
Learn how to use these skills to set yourself apart from your competition
Lead change habits with your team
Learn to take criticism as feedback and opportunity for personal and professional growth
Master a performer's mindset
Learn strategies for peak productivity
Want to Learn More? Let's Chat!
The science and story of authentic selling
Something's Gotta Change … Maybe It's You
Ensuring Success Even When "Shit Happens"
Healthy Relationships and emotional intelligence