The following is an article I wrote back in 2007 and came across as we redefine our business processes. I thought it was worthy of republishing.
You are well on your way to becoming a "successful" mortgage agent. You have worked hard, learned from your mistakes and believe in life long learning. Now your efforts are starting to pay off and you are seeing some substantial increase in volumes. Now what? Six months ago you were praying for that phone to ring; now you can't wait to shut it off. Everything has fallen into place for you but now you are having trouble keeping your service levels up.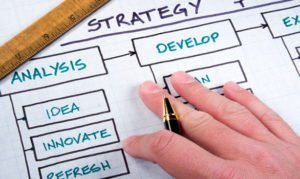 The key? Process, Process, Process! What is a process? Dictionary.com defines process as "A series of actions, changes, or functions bringing about a result." You know the result you want; more business of course, so document the actions that prove to be the most effective in generating and retaining business. Better yet find someone that is already successful and emulate their processes. This business is not rocket science, but there is a definite order and procedure that needs to happen on every single file. Sure, each file is unique, but the way you handle them shouldn't be. Find what works for you consistently, start to document it and follow it through on each and every file. Manage the customer experience from start to finish. Establish systems and processes so that no matter who the client is, the critical milestones are hit every time. This will ensure that you cover everything with your client from term, to payment frequency, to interim requirements. …. Follow the process and nothing gets missed!
Your marketing efforts should be just as regimented. There are certain marketing opportunities that present themselves on each and every file. Follow the process and capitalize on these opportunities consistently. For the client, it all starts with the application. Once you have taken the application you should be able stream the applicant into the applicable process. Document your application and referral source follow up process first, then build the processes to handle the majority of scenarios. I use the following processes and have them drawn up in a flow chart that I keep in a binder.
Taking the application: This process covers all the steps taken when taking a new application from a client and includes the referral source follow up and thank you. From here the clients are streamed into one of five other processes:

Did Not Qualify(DNQ): This process tells me what I do if a client is not in a position to qualify for a mortgage today.
Pre-approval: Client requires a pre-approval and should qualify.
Pre-qualified: Client likely qualifies for a A- or B lender that does not do rate holds or pre-approvals.
Pre-approved – Parked: Client qualifies for a mortgage but for whatever reason has decided not to proceed at this time.
Real Deal: We have a qualifying client who needs a mortgage now, whether it is for a refinance, switch or a new purchase.
The real power of process comes from the fact that once you have a solid, streamlined process in place you can quickly adapt it as the market changes or you come up with better ways of doing things. This guarantees that you remain flexible, consistent and successful.
Put the power of process to work in your business today!