Wow!! Where to start with Mortgage Forum 2015.  This year for me was certainly a different experience than ever before.  First off let, we have one of the most incredible industries on the planet.  
On the heels of the greatest tragedy I have ever experienced in my life, I knew Mortgage Forum 2015 was going to be interesting to say the least.  I am so grateful to have so many wonderful people in my life.  
Those 5 days in Toronto reaffirmed what I knew about the people in this business.  Freaking AWESOME!!  The amount of love and support that I received made me feel like a small child wrapped in a warm blanket nestled in a mother's arms.  If you could imagine what it might feel like to have a long, drawn out, 1,200 person group hug, that is what I experienced at Mortgage Forum 2015.  I will do my best to capture some of the actionable take-aways from the conference however, this year was more of a working conference for me than I have in the past.  This is my third year on the Board of Directors and first year as Treasurer.  We have had many changes this year at the association and there was much work to be done around the conference.  I was also selected to present this year which was a first for me at this event.  
Wellness Component
This year we introduced a fitness component to add options for those that would like a different kind of networking opportunity.  The activities were hosted by yours truly.  On Sunday and Tuesday of the conference we hosted a 5km run.  Monday morning, before the opening ceremonies, we hosted a beginner yoga class for those that would like to get their Zen on.
Opening Ceremonies
We have been alluding to a "big" announcement for several months leading up to the conference and did not disappoint on the big day.  On Monday morning we announced the decision to rebrand the organization.  We changed the name and freshened up the visuals of the association.  We are now, Mortgage Professionals Canada.  You can see the opening ceremonies video, where we made the announcement here:
https://webcasts.welcome2theshow.com/CAAMP2015/3633
A brand new Mortgage Professionals Canada YouTube channel has been created and includes our new Value of a Mortgage Broker videos for you to use and share for your consumers:
https://www.youtube.com/channel/UCgS8CXkCYfBg4ZYIG7yHt8g  
Broker Panel
As I mentioned, this year was hard for me to take in all of the sessions as I was presenting as well as my board duties.  I did not see the broker panel though you can see it in the webcast of the opening ceremonies.
Breakout Sessions
This year Mortgage Professionals Canada went with broker based breakout sessions.  These sessions were largely by broker for the broker.  My session went at 10:30 and I was drained after it so did not stay for the next sessions.  You can see all of the sessions that were presented here:
http://mortgageconference.ca/Agenda/Concurrent-Sessions?lang=en-CA
Overall the feedback I heard was extremely positive.  A lot of "feet on the street" information that was directly and immediately applicable to your brokerage business.  
Badass Brokering: Proven Keys to Sales Success
I had my session professionally video recorded.  I will let you know as soon as I am able to get the footage up for you to view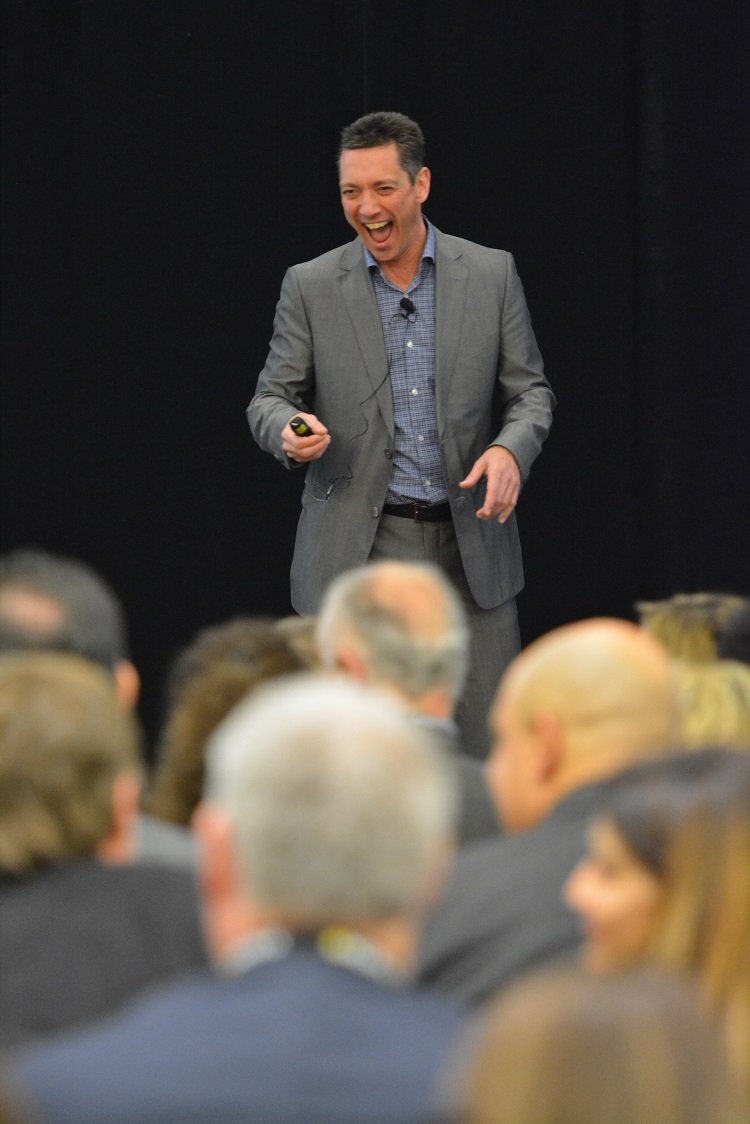 .  I will try and write a full recap of my session as well but the coles notes was this.  We discussed the art and science of sales and looked at providing a framework for you to build your sales process.  The three major points that we discussed were illustrated with a variety of real life stories to demonstrate their application.
The framework is very simple:
Ask Questions

Tell Stories

Be YOU!
Ask Questions
There is science behind how asking the right questions can actually change an individuals way of thinking.  It is our thoughts that control our actions.  If we want to change a client or referral sources behaviour we need to first change their way of thinking.  Questions can do this for us.
Tell Stories
Stories create a connection, a neuro-coupling, between the speaker and the listener.  Our brain activity actually start to mirror.  Using this knowledge we can effectively deepen the connection with our clients, referral sources and lending partners by telling relevant stories.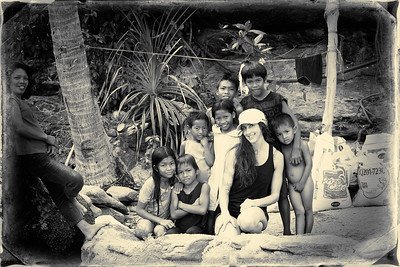 Be You!
If you are your authentic self you have no competition.  Find your style, find your talent.  Be true to that and build your questions and stories around that.
Take-aways
Questions

Build a list of the behaviours/thinking you run into that you would like to change

Build an inventory of questions related to each one

Experiment, Rehearse, Repeat
Stories
Create a list of objections and points you need to illustrate




(Bank matching, Term length, Payoff sooner)

Build a repertoire of stories around each of them
Authenticity
Be unapologetically you.  Find your unique style and run with it.  Do not try and present like anyone else because the people around you will feel it.  Be you no matter how quirky, different or similar.  Just be you.
Monday Lunch
This year's keynote at lunch was Randy Bachman and he absolutely killed it!  He brilliantly demonstrated both the art and science of storytelling as he wove tales of his songwriting between performance of the songs themselves.  He was masterful and a delight to watch.  I was worried my presentation early might have gotten emotional.  It did not.  Watching Randy did.  He was amazing and a performance Colleen, as an artist, would have loved!  I could have listened to Randy all day long.
I had meetings to attend after lunch so was not able to attend the afternoon session with Dr. Sherry Cooper.  The reviews I heard however, were very positive.
The Art of Leadership
Tuesday was the Art of Leadership.  You can find the full roster of speakers, their bios and their messages here:
http://mortgageconference.ca/Agenda/Featured-Speakers?lang=en-CA
I will not try and recap them all but I really enjoyed Amy Cuddy.  I understand Captain Phillips was amazing although I had to leave for the airport so was not able to see him speak.
The Parties
If you have ever been to Mortgage Forum in any city you know that the social events, the parties are second to none.  This year did not disappoint.  While it was impossible to get to all the events, the ones I did attend were spectacular.  Certainly part of the beauty in the social events is simply the quality of individuals in attendance.  I thoroughly enjoyed reconnecting with many from across the country.  I particularly enjoyed experiencing the conference through the eyes of someone who had never been before by hanging out with some of our WIMI winners.  Reminded me how particularly blessed we are in this business.
Jim Cuddy, of Blue Rodeo fame, at CAAMPfest was a particular highlight on Monday.  I've listed as many of the social events as I could recall below.
Saturday:
Mortgage Professionals Canada (formerly CAAMP) Cocktail Reception
National Bank Cocktail Reception
TD Bank Reception
Sunday
B2B Broker appreciation event
Mortgage Hall of Fame Gala
CAAMP After Dark Party
CMLS After Party
Monday
D & H
Merix
First National
CAAMPfest
Scotia Mortgage Authority
Equitable
Bottom Line
This years conference had more energy than any that I have ever attended.  The staff, conference team, Board of Directors were absolutely jacked about the big launch of the new branding of Mortgage Professionals Canada.  This one was an absolute high for me.  Having the opportunity to hang out with seasoned veterans to brand new associates was simply wonderful.  The opportunity to speak this year was a highlight as well as you likely know, speaking is a passion of mine.
I look forward to getting feedback from our own Julie Cooper, Sandra Forscutt and Krista Rumberg for their take on the conference.