I have written a bit on why I stopped using the term goal and shifted to a new paradigm of finding alignment with outcomes. Language matters. When I shift to setting an intention rather than obsessing about an outcome, I commit to how I am going to show up. I do not commit to a result that is often largely out of my control.  
This mental shift has been incredibly liberating and a welcome way to remove unhealthy stress in my life. It doesn't mean that I do not hold myself accountable to how I show up. It just means that commit to the process, not the result. The following story of an ultramarathon I ran Easter weekend was a great example of this concept. 
It had been nearly two years since I had to navigate the suffering that goes into an ultramarathon. I have been nursing an injury for the last two years. When I signed up for the Diez Vista 50 km, I really wasn't sure what to expect. If you have read my book, you know I talk about the potential pitfalls of goal setting and propose a slightly different framework instead. That framework includes setting Values, Intentions and Milestones. Going into the race, my intention was to stay positive, finish with a smile on my face, feeling strong without exacerbating my injury.
Setting an intention rather than a "goal" was the best way for me to manage my race. I had no idea how my injury would hold up in the push of a race environment, but I could control my attitude throughout the race. There were many times I tapped into that intention over the course of those 50 kilometres. I could not control the outcome, but I could control how I showed up. 
When the rain was beating down, cold, wet and dangerously slick on the technical descent, when I felt like I wanted to quit, here are a few of the tools I used to push through: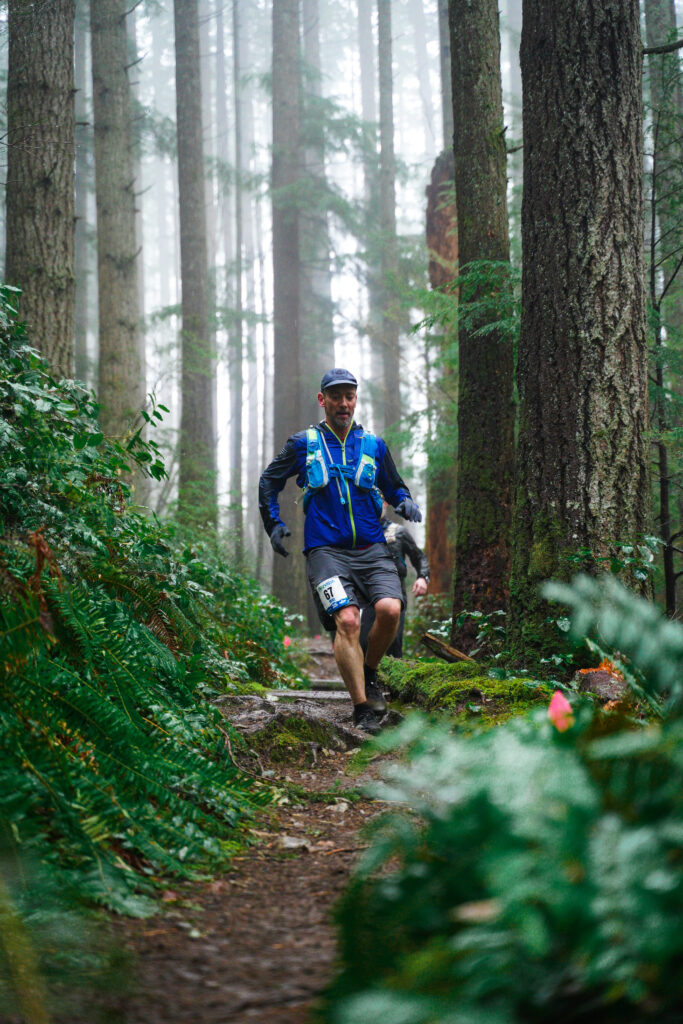 ☛I was intentional about throwing a smile on my face.
☛I grabbed my mantra for my value around work ethic "Do the fucking work, Mike!"
☛I thought of the example I wanted to be for my kids.
☛I thought about why I do this; To practice discomfort in a controlled environment so that when life throws me unanticipated discomfort, I am better prepared.
☛Late in the race, I thought about the 8-hour milestone I wanted to hit and used that to keep me moving quickly.
All of these practices and lessons that I use in a race are directly applicable to business as well. What is your intention when it comes to the challenging things in life that you undertake? Oh, and by the way, I finished in seven hours, and fifty minutes 😀