Can a subtle shift in focus really make that big of a difference in your business and in your income?
Our guest says, "Absolutely, yes!"
Bob Burg is a sought-after speaker at company leadership and sales conferences. He regularly addresses audiences ranging in size from 50 to 16,000. He has shared the platform with notables including today's top thought leaders, broadcast personalities, Olympic athletes and political leaders including a former United States President.
He is coauthor of the international bestseller, The Go-Giver and Go-Givers Sell More and author of
Endless Referrals and numerous other books (more than a million copies sold in total). The Go-Giver has been translated into 21 languages.
Bob is an advocate, supporter and defender of the Free Enterprise system, believing that the amount of money one makes is directly proportional to how many people they serve. He is also an unapologetic animal fanatic, and serves as Vice President of the Board of Directors of Furry Friends Adoption & Clinic in his town of Jupiter, Florida.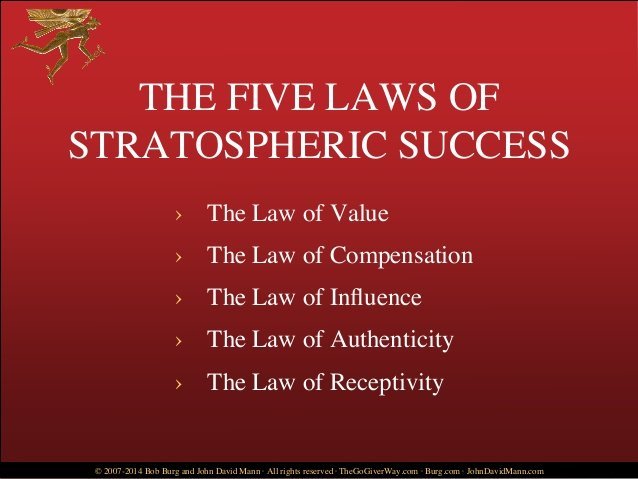 In this episode we talk about Bob's origin story. We talk about how he got his start as a professional speaker and what lead him to write the book The Go-Giver. Bob talks about the importance of systems to produce predictable results.
The Five Laws of Stratospheric Success
The Law of Value
Your true worth is determined by how much more you give in value than you take in payment.
The Law of Compensation
Your income is determined by how many people you serve and how well you serve them.
The Law of Influence
Your influence is determined by how abundantly you place other people's interests first.
The Law of Authenticity
The most valuable gift you have to offer is yourself.
The Law of Receptivity
The key to effective giving is to stay open to receiving.
Book References
Tom Hopkins: How to Master the Art of Selling