Richard Robbins is Co-founder and CEO of Richard Robbins International, a global sales and business coaching organization that amassed over $50 million dollars in revenue worldwide in its first ten years alone. The organization's explosive 3000% growth is attributed largely to the transformational impact Richard Robbins' unique methodologies have had, and continue to have, on the businesses and lives of thousands of sales professionals, entrepreneurs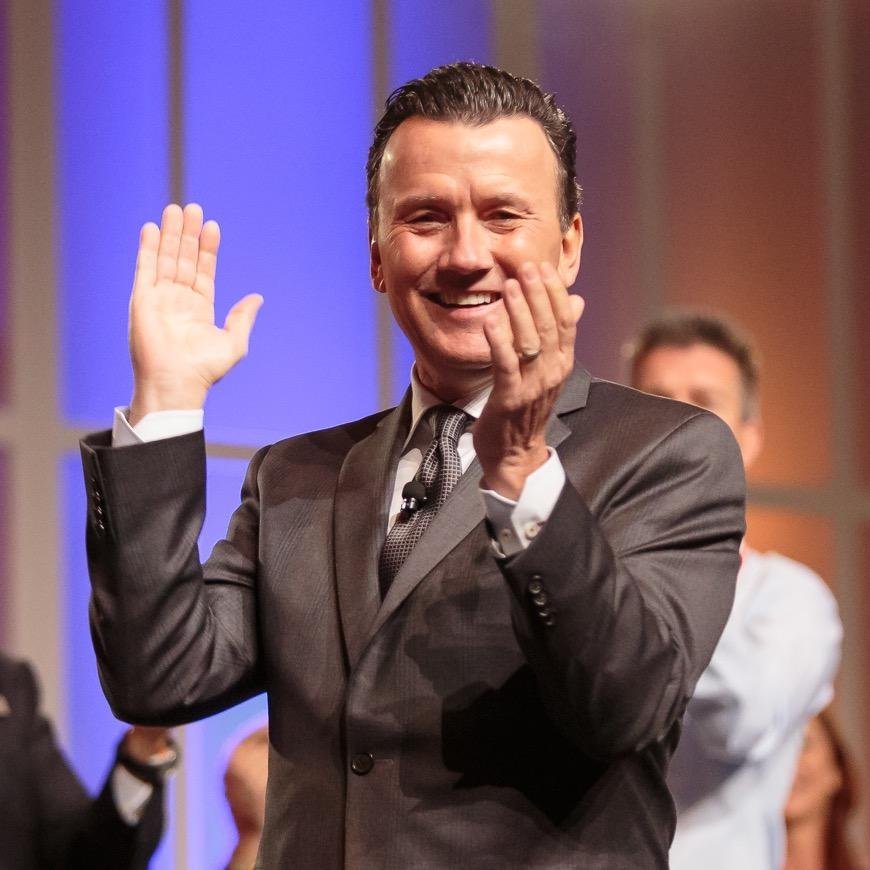 and leaders at all levels worldwide.
"lead his successful brokerage of only 20 agents to achieve the "highest production per agent" of any brokerage within its trading area."
After a successful start as an agent Richard decided to open up his own real estate brokerage and soon found it to be a little more challenging than he thought.  On the recomendation of others and despite an affordabiliity issue Richard took a trip to a self help seminar hosted with legendary entrepreneur, author and motivational speaker Jim Rohn, That trip changed his outlook on the concept of value dramatically.  It was after this paradigm shift that he started focusing on how to provide more value as opposed to focusing on how to make more money.  This translated into a change in philosophy around the brokerage and they moved to a heavy focus on training their sales agents.  This compounded and as his agents became more successful he attracted the type of agents that he wanted.  This culminated in the eventual sale of the brokerage and Rich's move to his coaching and speaking business.  Richard is the author of "Deliver the Unexpected: and 6 other new truths for business".  In this conversation we talk about  an umber of concepts:
 If you want to be successful in any business you better love it.  "When it's no longer fun, you better run"
Anyone can be taught to succeed but you need to learn to succeed in your own way.  It starts with awareness and understanding who you are
If you spent as much of your day thinking about how to provide more value as you do thinking about how to make more money you'd be rich beyond measure
We have to allow ourselves to become more of who we are
Find what energizes you – do more of that
Giving starts the receiving process
How to bridge the gap between your thoughts and your actions
How to stay motivated on a consistent basis.  Even when the seminars are done ;0)
Richard explores his Be. Do. Have model of living and talks about the importance of the order of how we process this.  He uses some great concrete examples of how to reverse engineer your goals into who you need to BE in order to HAVE all the things you strive for.
Richard shares his morning ritual that he has done consistently to control his thoughts and stay motivated, focused and make sure he is living on purpose.  We talk about training your thoughts which will ultimately affect your feelings and your feelings control your actions.  The process Richard follows takes him about an hour a day and looks something like this:
Journal
What happened yesterday?
What went right?
3 to 5 things you are grateful for
Review living legacy
All the thoughts he wants to retain, might be quotes or thoughts
Look at goals – review them and ensure you are on track
Review behaviors – Focus on behaviors not results because you can
Reading – feed your mind with positive
Exercise – Get your head right first then your  body right second
The 7 myths and corresponding truths from Rchard's book, Deliver the Unexpected
1. Future myth
Myth: goals bring success by telling us where to arrive tomorrow
Truth: goals create success by telling us

what to do

today.
Knowledge myth
Myth: success comes from knowing what to do.
Truth: success comes from doing what you know.
Failure myth
Myth: failure is the opposite of success.
Truth: failure is a means of progress. The path to achieve success.
Abundance myth
Myth: abundance is the way to success. 'We should get to get'
Truth: abundance is the result of success. Give instead. Reframe your interactions as opportunities to create abundance for others.
Value myth
Myth: there are two forms of value

Price
Added Benefit
Truth: actually three forms of value the secret to increasing value is in adding unexpected value.

Attraction myth
Myth: we attract into our lives what we focus on.
Truth: we attract what we are
The happiness myth
Myth: you HAVE happiness
Truth: you have to BE happy …Happiness is the state in which we are our true selves.
Resources