How many 20 year olds do you know that have their own Wikipedia page? Here is Shane's bio from Wikipedia:
"Shane Feldman is a motivational speaker and critically acclaimed producer.[1] He is one of Canada's Top 20 Under 20.[2]
Feldman is the founder and CEO of Count Me In,[3][4][5] the largest youth-led organization in North America.
As CEO (Chief Executive Optimist) at Count Me In, Feldman is the creative strategist behind the organization's core programming,[6] which help young people find their passion through volunteerism. The unique initiative connects youth with community opportunities and causes matching their interests, inspiring local involvement, leadership, and social innovation.[7][8]"
Plugging into his community in Grade 9 literally changed his life.  "Getting involved was the key to all things awesome."  What started in 2011 as what was supposed to be a 50 student assembly in his high school, turned into 400 students from 7 schools. The momentum quickly grew and in 2012 the gathering included 1000 students from over 30 schools. Today Count Me In has produced 7 major events, 2 global broadcasts, impacted 10 million in about 104 countries around the world.
"Your age does not define your potential."
Shane is living proof of this statement and learned early on how to turn his pain into purpose.  He made the choice to look for the good in everything.  The starting point is being authentic, being your true self, and looking for the good that is in you that you can share.  You have it in you to do something positive for someone else and in doing so you cannot help but feel good yourself.  Smile at someone, hold the door for someone, strike up a conversation with a stranger on the bus.  It is as simple as brightening someone's day to brighten your own.
To make someone happy just think about what would make you happy. Do that.
We talk about the potential loss of connection that social media could create.  Shane talks about the upside of the uber connected world.  Count Me In has leveraged the internet to provide a global broadcast that has inspired millions.  Shane believes we will get back to increasing that connection with the prevalence of video.  "You can't rely on technology to create deep meaningful relationships."
If you are growing up feeling connected to your community then you are not going to make those bad choices.  You are going to strive to do your part in making a positive difference. Shane believes that a legacy isn't something you leave, it is something you live.
When surrounded with all these choices of what to do with your time you are tempted to 'waste time' chasing fun but when you realize that these are not isolated blocks of time but a limited resource connected to your entire life and the total block you have, you become more mindful of how you spend it.  If you think of time like your financial resources and budget you tend to spend it more wisely.  That's not to say that down time is wasted.  His definition of wasted time is doing any sort of activity that removes you from your life.  That takes you away from your authentic self.  Shane shares a time where he struggled with being a workaholic at a young age, going to bed with his lap top.  We talk about the risks, downsides and the toll that this can take on your life.
On Personal development.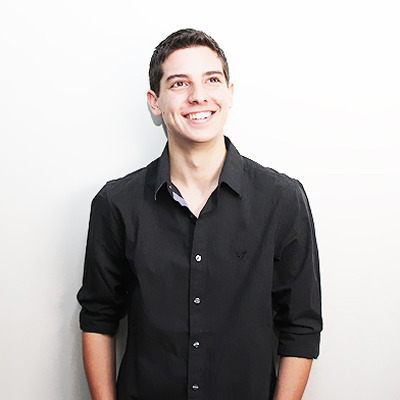 Personal reflection – some might call it meditation but Shane trys to start and end his day reflecting on how he spent his day.  Being mindful you can make the choices that are congruent with who you want to become.
Physical Activity – walking meetings, jogging.
Movement, whole body involvement is important for idea generation.  Shane learned this by studying Shakespeare.  His drama teacher told him that shakespeare isn't something you learn but something that you feel. When you want to be super productive you are able to visualize more when you are moving, your brain is just "glowing".
Shane's definition of success: personal satisfaction and happiness.  Being able to wake up every morning and smile at yourself for yourself simply for being who you are.
How does Shane keep his ego in check given the massive success at a young age?
Self reflection is the key.  The bigger the movement became the more he realized he could easily lose sight of what was real and what was marketing.  He saw it happen in other areas where individuals led with their egos and not their hearts.  This realization had Shane become very mindful of why and how he made decisions.  Success and fame is not really about ego.  It is about finding a message or story that resonates with the masses.  While Shane is following his purpose he has 'surrendered' to the world and follows his gut.
I asked Shane about the potential of making the very youth he intends to inspire feel unworthy by being such a large example of making an impact.  I wondered If he fears that he will set the bar too high. I had recently listened to Brene Brown talk about this. The concern is that the message that we have to do these huge, extraordinary things can set us up for feelings of unworthiness.  Set us up to feel like we are never enough.
The message of Count Me In is more about what you CAN do not what you MUST do. The message is to make a change locally.  You don't need to get on a plane to make a difference.  You don't need a ton of cash. Start small, start local.
On Parenting Teens
A lot of parents look at teenagers as this weird, eery brand new animal they have never seen before.  Shane talks about the similarities between teens and toddlers (trust me, I have a teen who sometimes acts like a toddler).  They both have that youthful, innocent enthusiasm.  They both have a certain curiosity and a need to explore.  As parents the best thing we can do is to give them guidance and that safety net to call home while they explore their individuality.  Demonstrate that they have the freedom to explore but still allowing that safety net.  The more they feel valued the more they're going to a grow into a physically and mentally stable adult.
We discuss the Count Me In 4 day Leadership summit and the transformative impact that it had on Shane.  He talks about how it was the most meaningful and fulfilling event he has ever produced.
We wrap up with Shane sharing his story of some friends who started an initiative called #founda50.
I was so impressed with Shane's passion for what he does that I decided to sponsor a youth to attend Count Me In's Leadership Summit.
Resources:
The Surrender Experiment by Michael Singer
Topics We Explore:
Shane tells the story of how he created the largest youth run conference on the planet.
Guarding against Ego
Surrendering to what is
Parenting
Peer pressure
The fact that possibilities are endless regardless of your age
We talk about the power of perspective.
We talk about a Pay it Forward movement called Found a fifty