My 10 year old was asked by his grade 6 teacher to write a paragraph about something he was passionate about.  This is what he wrote:
I run on to the field at the start of the game. My heart pounding and the crowd cheering. The ref blows the whistle. The game starts. My team has possession of the ball so I start running down the field. I look up and I see the ball coming towards me. I tense as I receive it. I continue running. I see the net in front of me, I stop suddenly. I wind up for a shot. Blood pumping…         …Then I hit the ball.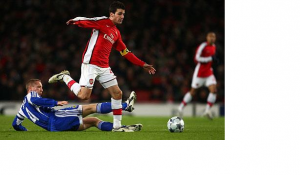 Is it just me or does that give you goose bumps? Follow your passion.