Do not let the shock value of the title mislead you.  This is a conversation on Emotional Intelligence that can be tailored to your specific audience.   Coupling Mike's experience as CEO of one of Canada's top mortgage brokerages with his own tragic lived experiences this keynote hits home on many levels.  In a society that seems to continue to push the stereotypical, unrealistic, hypermasculine values that have been passed on from generation to generation it is important to understand the perils that this cultural mentality invite.  This presentation is as relevant in the high school, college  or University classroom as it is the corporate boardroom.  For years Mike has written and talked about both the personal and societal challenges that conforming to the normative definition of what it means to be a Badass create.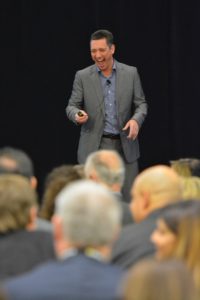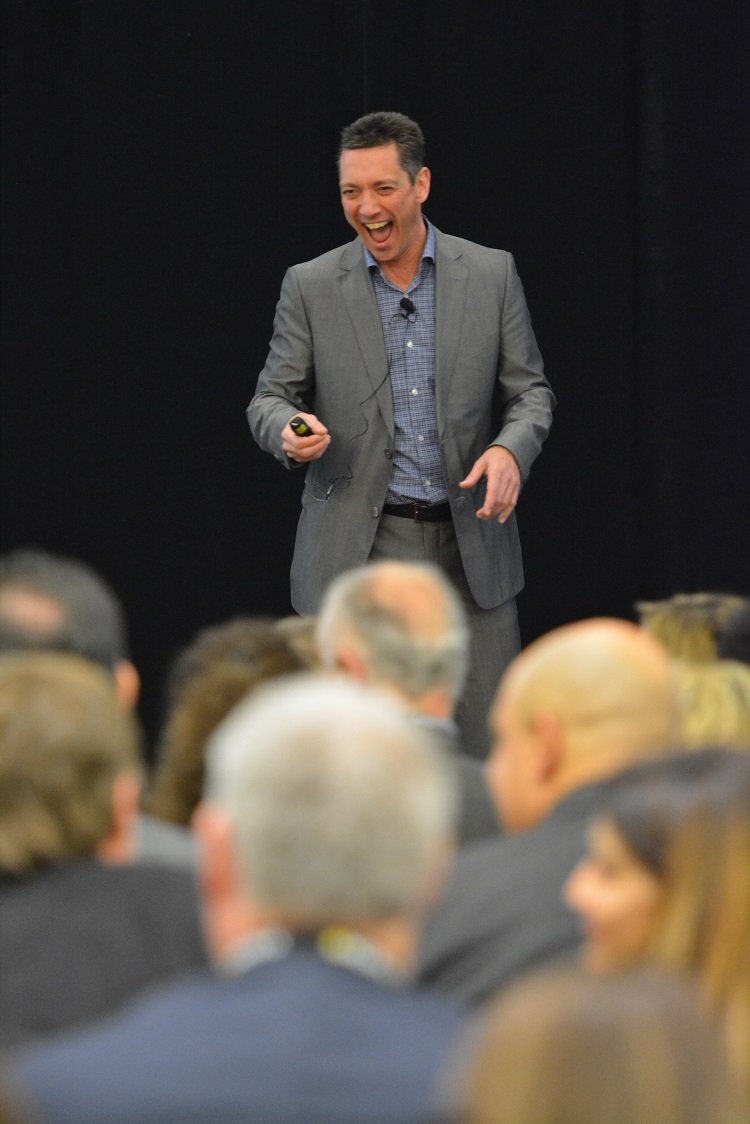 On October 2, 2015 Mike was shown first hand how toxic these attitudes, beliefs and cultures can become.  On October 2, 2015 Mike's girlfriend Colleen, a mother of five, an artist and an inspiration to many, had her life taken.  Cut short by a man who likely fancied himself a badass.  Shot in her driveway by an estranged ex-boyfriend who subsequently killed himself, Colleen was taken from those she loved and those who loved her.  Clearly this was the work of an individual who was not in touch with, nor in control of his emotions.  We make decisions based on emotion, justified by logic.  Clearly this was an emotional reaction that had permanent consequences.
There are so many perils in chasing the norm.  As men, we have been conditioned to 'Man up', to suppress our emotions and to 'suck it up'.  This leads to a society, both make and female, who have lost connection with their emotions and are not able to understand, let alone process, any deep feelings.
There is a substantial amount of neuroscience that supports the premise that we, as human beings, make decisions based on emotion.  We then justify those decisions based on logic.
Could this have been prevented by a society that actually teaches, respects and values virtues like empathy, compassion and kindness over domination, conquest and victory?
Whether you are a student or a CEO this message of Redefining Badass is relevant.  Mike shares his story to underscore the importance of empathy, compassion and emotional intelligence from the dinner table to the boardroom table.
Takeaways
Learn the power of empathy
Understand the importance of Emotional Intelligence in our daily lives
Be inspired to explore their talents
Challenged to rethink their ideas on what it means to be a 'Badass'
Learn the importance of Self Awareness
Most importantly be emboldened to "Make Beautiful S@#t Happen'
You can hear part of Mike's story in his White Ribbon Pledge video below.