This episode is a special one. It was a bit of an experiment in the fact that I strapped on a couple of wireless Lav mics and ran with Dave to conduct this interview. I also believe this is the beginning of a long term friendship with Dave.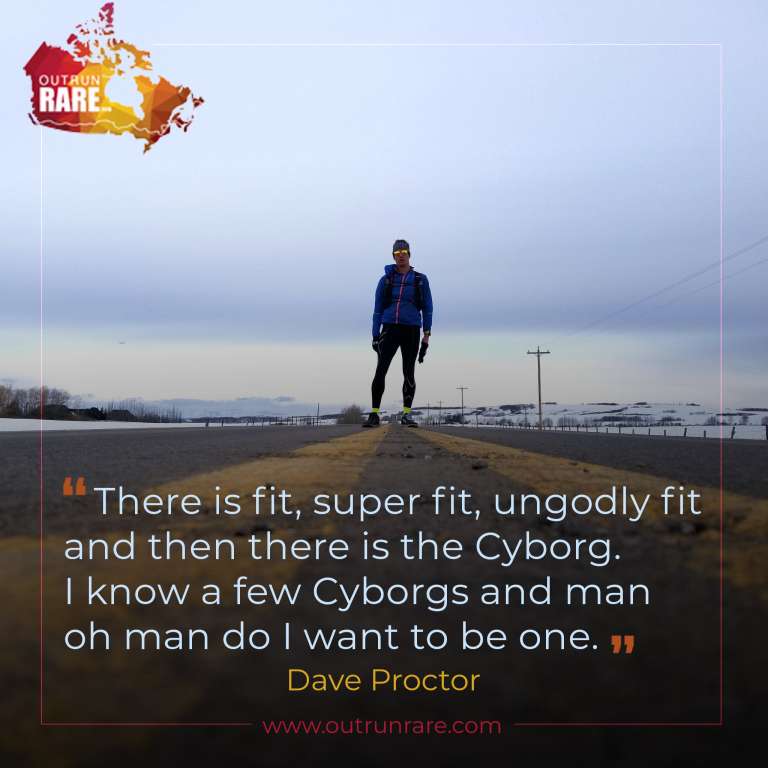 Dave lives in Okotoks, Alberta ,Canada, a small city just south of Calgary. Married since 2004 to the love of his life Sharon. They have three gloriously buzzing kids Julia (11), Sam (8), and Adele (6). Dave has a busy massage therapy practice specializing in deep tissue therapy, working out from two clinics: LIV ACTIV Injury Prevention & Rehabilitation in Calgary and Diamond Valley Chiropractic & Health Centre in Black Diamond. When he's not chasing his three monkeys and treating patients, he like to run obscene distances.
He is the world record holder for the furthest distance run on a treadmill in 24 hours (260.4kms), the Canadian record holder for 24hours (257.093kms), and hold numerous Canadian course records for ultramarathons.
His passion for running started in his teenage years running track and cross country in school. It went further in high school when he joined a Calgary track club (Caltaf Athletic Assn.) and started competing in Decathlon. In 2006 he ran his first ultramarathon in Lethbridge and hasn't turned back since.
In June of 2018 Dave will set out to break another record. He will be running across Canada in 66 days. He will average a total of 108KM per day for the entire 66 days. His "Why" is his son Sam who struggles daily with a rare disease called RECA, which makes simple movements difficult. Simply put, if he could run like his father he would never stop. Dave's goal is to raise over a million dollars for the Rare Disease Foundation.
In this episode, we talk a lot about self-limiting beliefs and how to push past them. We dive into ultramarathon running strategies including body management, mind management as well as nutrition and sleep strategies.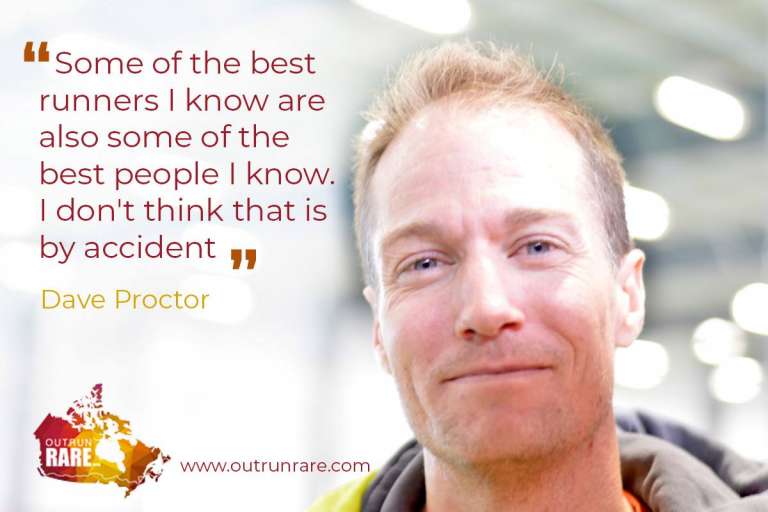 Dave talks about training both on and off the road. "Some of the best runners I know are some of the best people I know. I don't believe that is by accident."
We talk about how rare disease affects 1 in 12 Canadians and the lack of strategy that exists in our current health care system. Dave shares his 6 year journey finding a diagnosis for his son and the challenges this places on families.
There are so many incredible stories and nuggets of wisdom in this episode it is impossible for me to summarize them all here. Some of the things we discuss include:
Nutrition
Pain Management
Self Limiting Beliefs
Mindfulness
Kindness
The Power of Smiling
The Rare Disease Foundation
What it takes to run across Canada logistically
World records
Peak Performance
So much more…
You can find out more about Dave's journey here at Out Run Rare. His personal site at runproctor.com